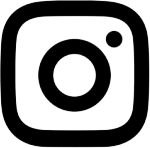 info@cinecol.nl
EN
previous editions
PROGRAM

ES
Esta sexta edición de Cinema Colombiano está enfocada en el cine hecho por
mujeres, personas trans y no binarias, quienes aportan nuevas perspectivas
sobre las dinámicas sociales y políticas de Colombia. Después de una exitosa
primera parte en Rotterdam en septiembre de este año, ahora traemos el
festival a Ámsterdam para la parte II.
NL
Follow us on
Filmhuis Cavia
Van Hallstraat 52-I
www.filmhuiscavia.nl
GALU DUGBIS. LA MEMORIA DE LAS ABUELAS
(Olowaili Green Santacruz, 2020)
ES | Mujeres de tres generaciones distintas del pueblo Guna Dule, del Urabá Antioqueño, simbolizan a la Madre Tierra. Ellas cantan y tejen molas para transmitir conocimientos y cuidar el planeta.

EN | Women of three different generations of the Guna Dule people, from Urabá Antioqueño, symbolize Mother Earth. They sing and weave molas to transmit knowledge and take care of the planet.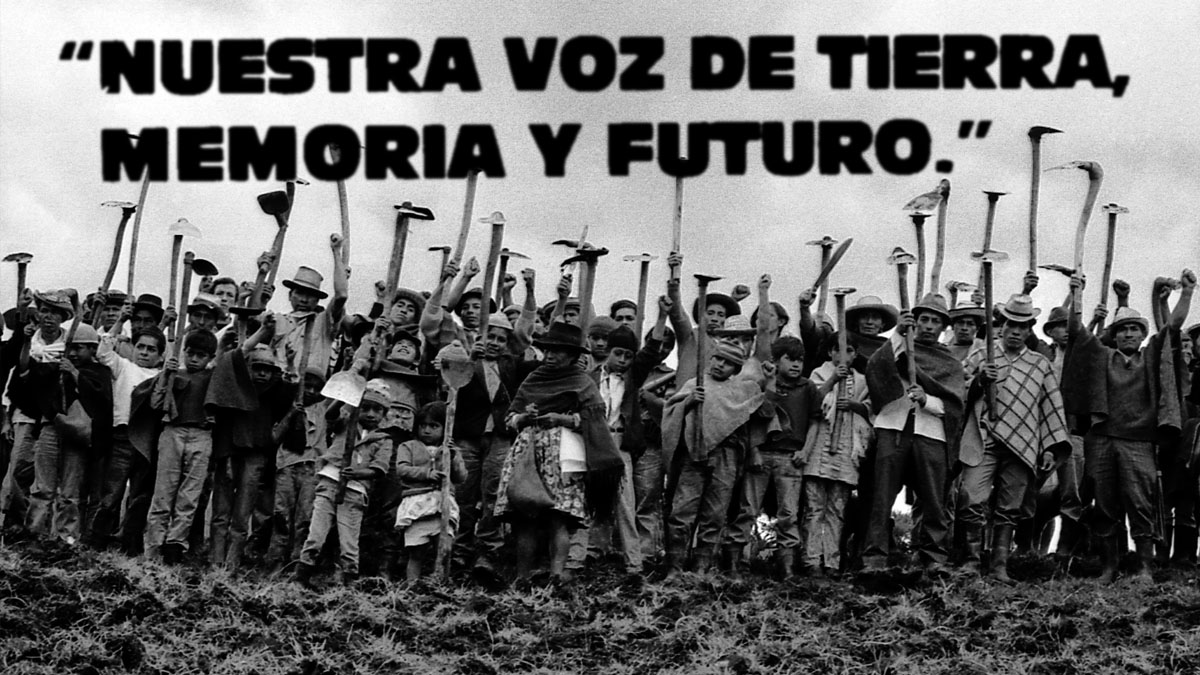 NUESTRA VOZ DE TIERRA, MEMORIA Y FUTURO
(Marta Rodríguez & Jorge Silva, 1981)
largometraje, 108 min
ES | Registra la memoria de las luchas de la comunidad del resguardo indígena Coconuco en el Cauca¸ que por cédula real del siglo dieciocho tiene derecho a 10¸000 hectáreas¸ y en 1971 apenas dispone de 1¸500. Se recrea un proceso que va de la sumisión a la organización pues "para nosotros¸ refieren en la película¸ la tierra no es sólo un pedazo de loma sino que como vivimos en ella¸ como gozamos o sufrimos con ella¸ es la raíz de la vida. Entonces la defendemos como la raíz de nuestra cultura".

EN | The struggles of the community of the Coconuco indigenous reservation in Cauca, which by the eighteenth-century royal card is entitled to 10,000 hectares, and in 1971 it barely has 1,500. A remastered version of the legendary 1981 documentary!
Saturday 6th of November
TRAILER
El 6 de noviembre Filmhuis Cavia acogerá a Cinema Colombiano, donde presentaremos
dos largometrajes y dos cortos. Nuestra Voz de Tierra, Memoria y Futuro, ya la presentamos en Rotterdam, pero por su importancia proyectaremos este clásico una vez más en Ámsterdam. En la noche, se mostrará FullHachede, un documental con ritmo caleño. Y para cerrar, Mitze Apocalipze y Chucho Vinilo, del programa radial semanal de Cinema Colombiano, estarán de pinchadiscos para cerrar la jornada con musiquita!

Las entradas se pueden comprar en el bar de Cavia. Llega a tiempo porque reservar no es posible! Puedes comprar boletos por separado para la tarde o para la noche. Y Cineville es válido.
De zesde editie van Cinema Colombiano is gericht op films gemaakt door vrouwen, transgenders en non-binaire mensen, waarin de sociale dynamiek en Colombiaanse politiek aan bod komt. Na een succesvolle eerste deel in Rotterdam afgelopen september, brengen we nu het festival naar Amsterdam!
Op 6 november arriveert Cinema Colombiano in Filmhuis Cavia, waar wij twee largometrajes en twee cortometrajes zullen presenteren. We hebben Nuestra Voz de Tierra, Memoria y Futuro al in Rotterdam laten zien, maar gezien het belang van deze film, vertonen we deze klassieker nog een keer in Amsterdam. In de avond wordt FullHachéde vertoond, met een focus op muziek in Cali. DJ's Mitze Apocalipze en Chucho Vinilo, die de wekelijkse radioshow hebben, draaien Colombiaanse platen om de dag af te sluiten!

Tickets zijn te koop aan de deur. Er zijn afzonderlijke kaartjes voor de middag en voor de avond. Reserveringen zijn niet mogelijk, dus zorg dat je op tijd bent!
radio
el paro
facebook
instagram
or
for the latest info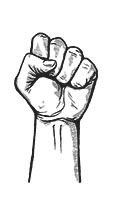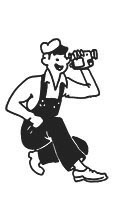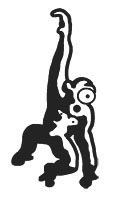 This sixth edition of Cinema Colombiano is focused on films made by women, transgender and non-binary people, who bring new perspectives about the social and political dynamics of Colombia. After a successful first part in Rotterdam last September, we're now bringing the festival to Amsterdam!
On the 6th of November, Filmhuis Cavia will be home to Cinema Colombiano, where we'll present two feature films and two shorts. We already showed Nuestra Voz de Tierra, Memoria y Futuro in Rotterdam, but because of its importance we'll be screening this classic one more time in Amsterdam. In the evening we'll show FullHachéde from Cali, which features a lot of music from the city. DJs Mitze Apocalipze and Chucho Vinilo, from the weekly radio show, will play Colombian music to close down the day!

Tickets will be sold at the door. You can buy a separate ticket for the afternoon or the evening. Reservations are not possible, so be there in time!
cortometraje, 8 min
BLUA (Carolina Charry Q, 2018)
cortometraje, 22 min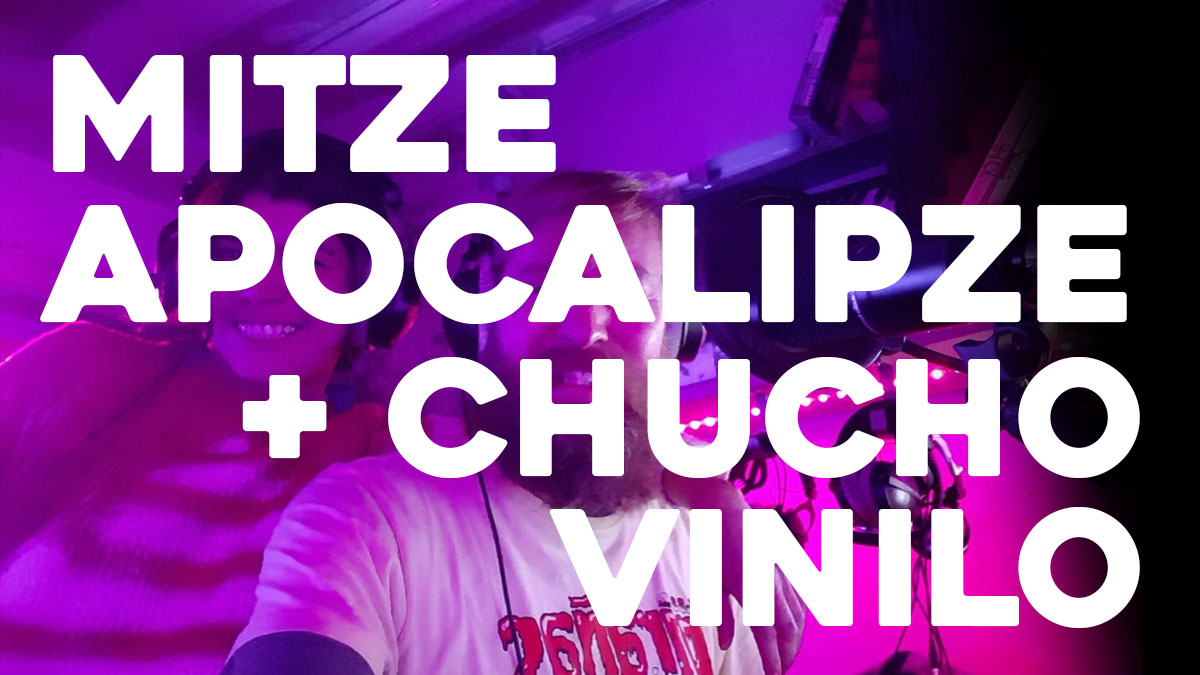 MITZE APOCALIPZE + CHUCHO VINILO
en vivo
ES | En enero, Cinema Colombiano inició una transmisión radial semanal en Radio WORM, en la que Mitze Apocalipze y Chucho Vinilo ponen música colombiana, bandas sonoras y conversan con los invitados. ¡Durante el festival harán girar algunos récords después las películas para amenizar el ambiente!

EN | In January Cinema Colombiano started a weekly radio broadcast on Radio WORM, in which Mitze Apocalipze and Chucho Vinilo play Colombian music, soundtracks and talk with guests. During the festival they will spin some records after the films!
RADIO
tune in to their live show every
Wednesday at 4pm CET on Radio WORM

FULLHACHEDE (Catalina Torres and Carolina Navas, 2018)
largometraje, 60 min
ES | Nikol y Erika bailan al ritmo del raggamuffin y la salsa choke en un colectivo de baile, pero cuando el ensayo termina, la complejidad de sus proyectos de vida en el Distrito de Aguablanca en Cali se hace presente. Sus vidas son muy diferentes, pero ambas están determinadas por la violencia y la resiliencia a través de la alegría, el amor, el baile y la amistad. Nikol sueña con viajar a los Estados Unidos y visitar a su novio, pero teme que su visa sea rechazada. Erika recuerda la muerte de sus padres, mientras piensa en el futuro de su hijo.

EN | Nikol and Erika dance to the rhythms of Raggamuffin and "Salsa Choke" in their dance collective, but when the rehearsal ends their blurred life projects keep developing in the hostile slum of Aguablanca District in Cali, Colombia. Their contrasting life stories are determined by violence but also by a resilient happiness, love for dancing and friendship. Nikol dreams of traveling to the US to visit her boyfriend, but fears that her visa will be rejected. Erika remembers her dead parents while worrying about her son's future.


Tickets can be bought at the door. Separate tickets are available for both parts of the program.
Relive the first part, which took place in WORM Rotterdam on the 11th of September. We wrote an article (click the button above) and check out the video below.
LOOK BACK: CINEMA COLOMBIANO PARTE I
CLICK HERE TO REDISCOVER THE PROGRAM OF PARTE I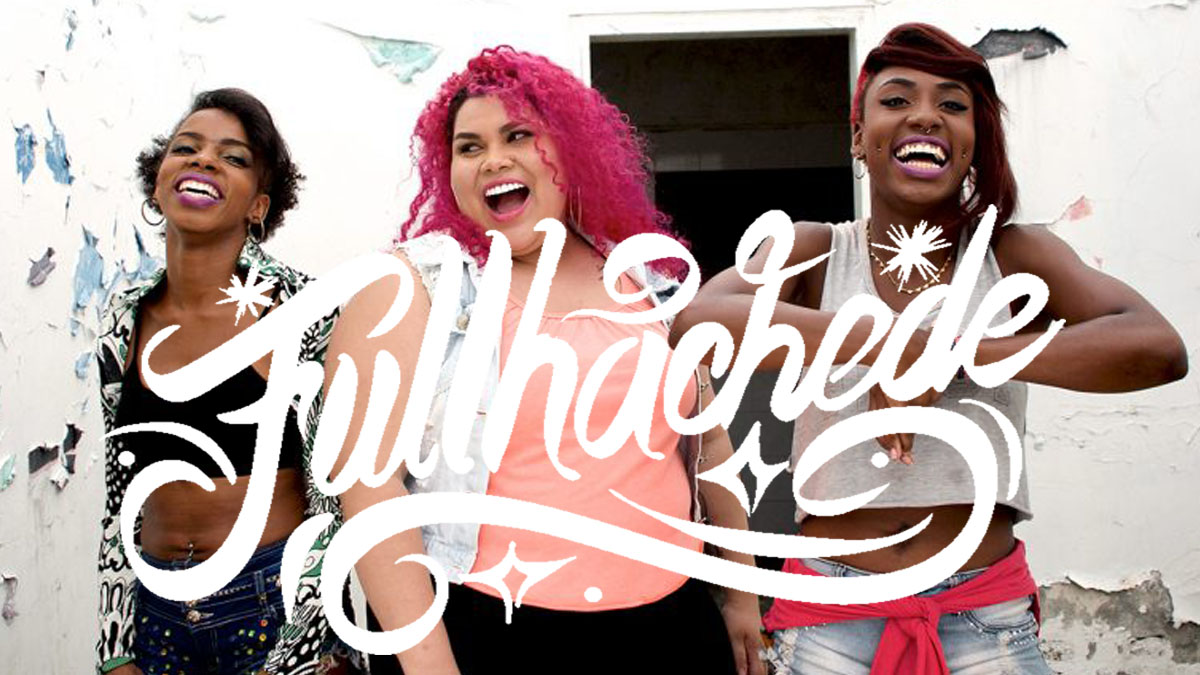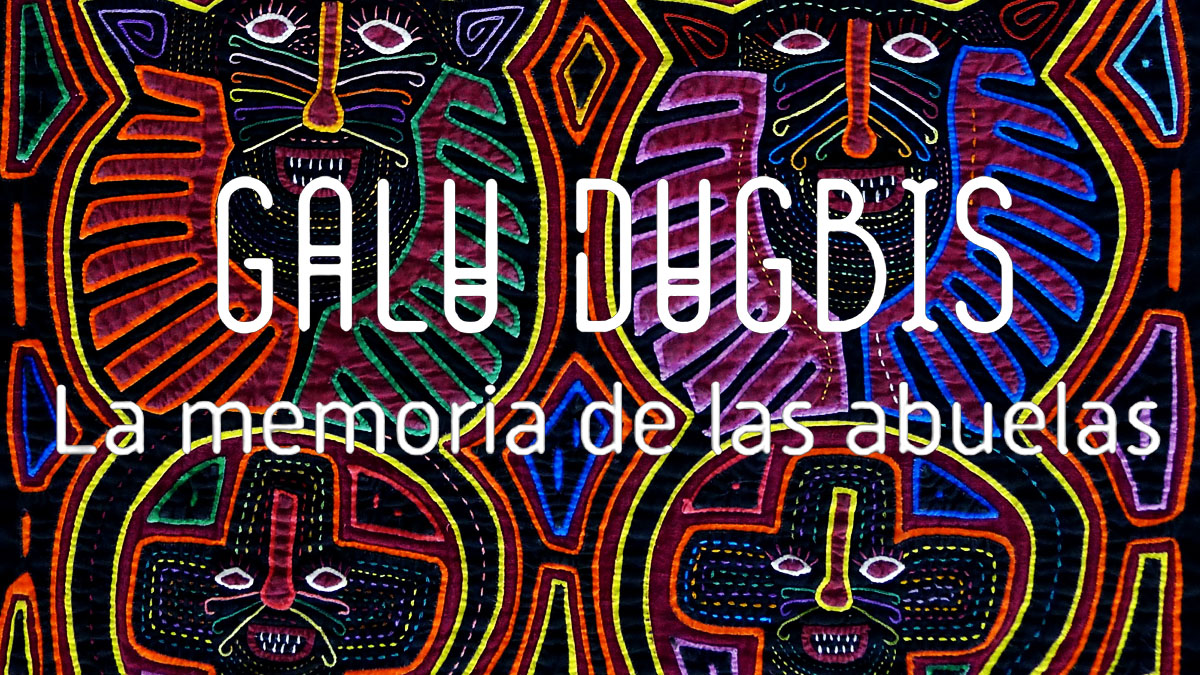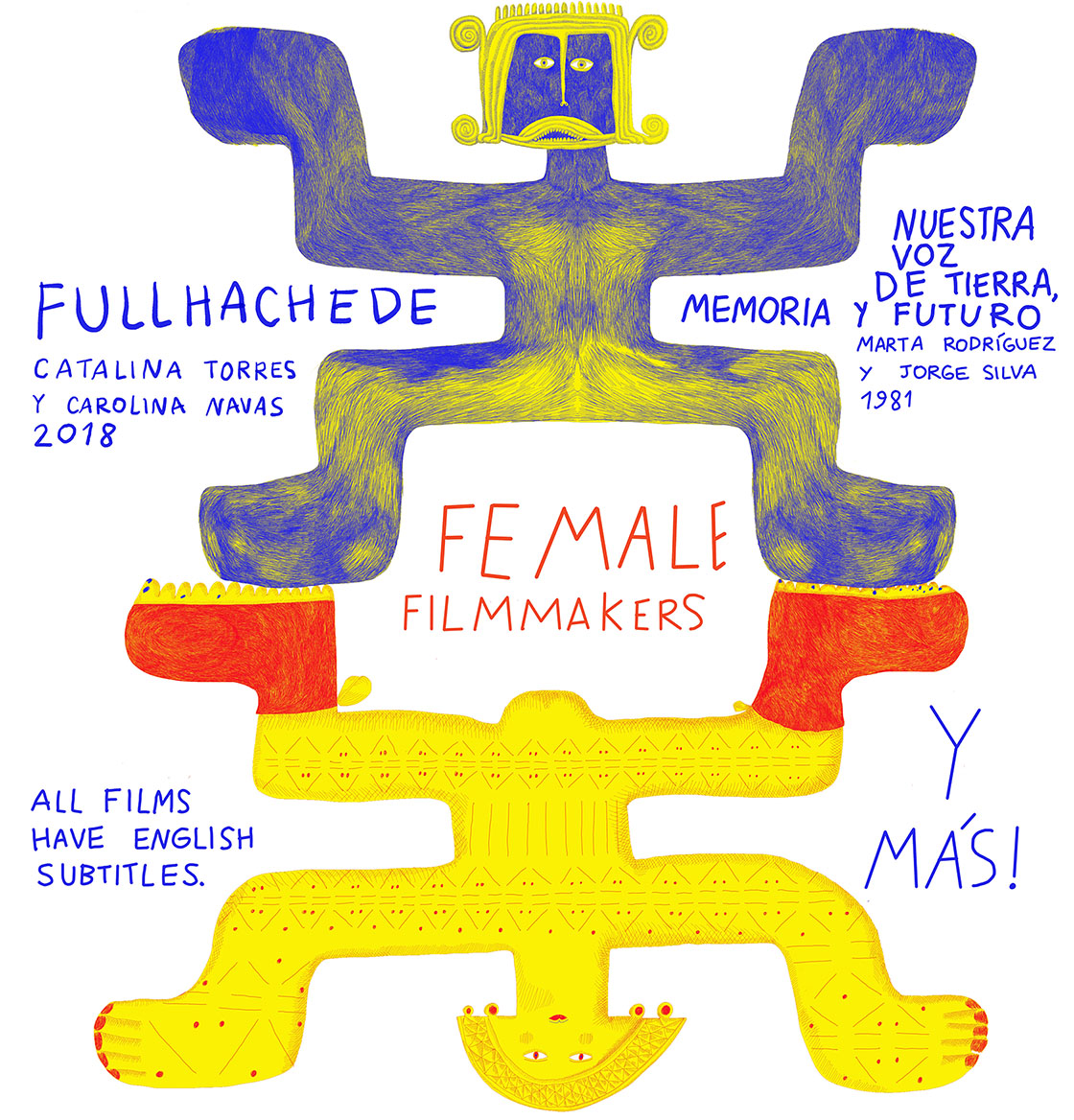 Ticket price: 5 euro per block
Dutch covid-regulations are being followed.
Have your QR-code ready for scanning at the entrance.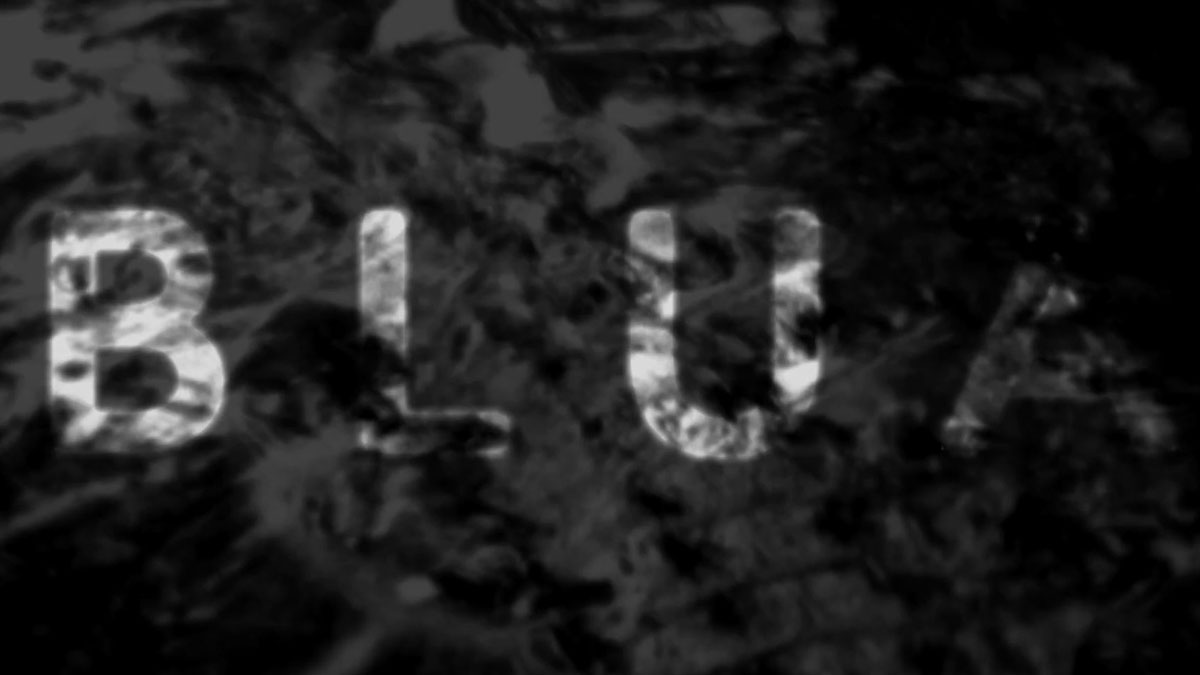 ES | La humanidad y la animalidad se enfrentan y entrelazan enigmáticamente. Combinando imágenes ricas de alto contraste de 16 mm con escenas de color digital nítidas, BLUA compone una asombrosa entrada en la relación entre la existencia humana y animal. Desplegado como un tapiz, su montaje complica la relación entre observación y ficción. Se traspasan las fronteras entre lo animal y lo humano, la ficción y la no ficción. Buscando la misma belleza y extrañeza, BLUA es una afirmación de lo siniestro, una especulación filosófica cinepoética.

EN | Humanity and animality are enigmatically confronted and entwined. Combining rich high-contrast 16mm images with crisp digital color scenes, BLUA composes an uncanny entry into the relationship between human and animal existence. Unfolding like a tapestry, its montage complicates the relationship between observation and fiction. The frontiers between animal and human, fiction and non fiction are transgressed. Reaching for equal beauty and strangeness, BLUA is an assertion of the uncanny, a cine-poetic philosophical speculation.