TICKETS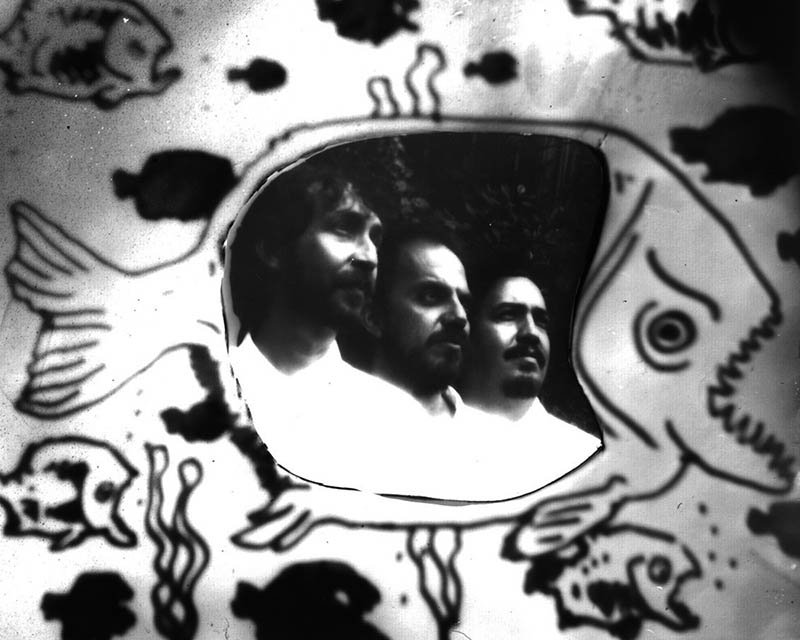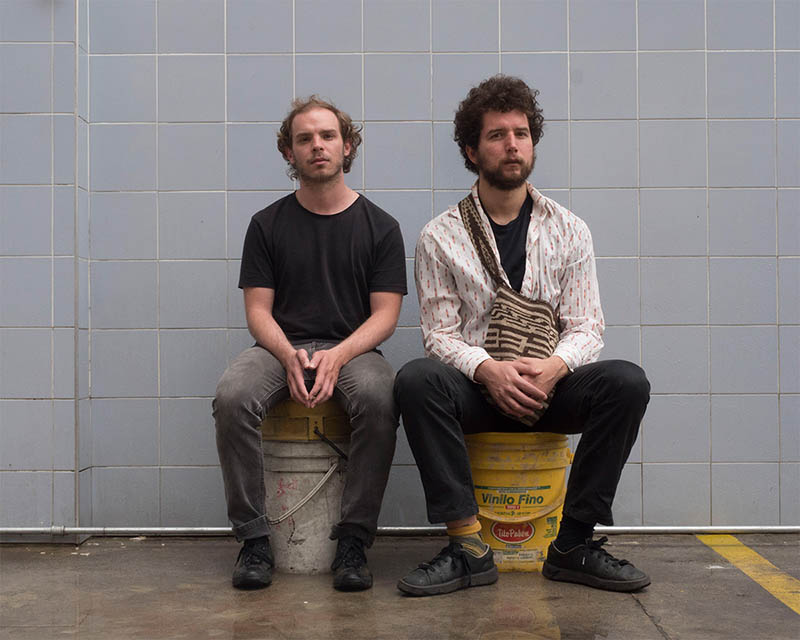 EN | The team behind Cinema Colombiano interrupts their regular film programme for a night of tropical futuristic music. Some old and new friends from the thriving alternative psychedelic scene in Colombia bring some relief to this complicated world. This is for all peace-loving scifi hippies: paz en la tierra!
EN | After an energetic and sweaty Cinema Colombiano x Pantropical-collab back in 2017, Los Pirañas return to WORM! The Colombian supergroup consists of Mario Galeano (Frente Cumbiero), Eblis Álvarez (Meridian Brothers) and Pedro Ojeda (Romperayo). They combine traditional music styles like cumbia and vallenato with noisy rock and outlandish humour. These toothed fish can bite, and they bring the finest fusions of psychedelic champeta, cumbia and surf rock.
LOS PIRAÑAS
col
RIZOMAGIC
SNACKBAR THE AMBASSADOR
EDGAR NEVERMOO
col
de/nl
nl
9.6.2022
WORM Rotterdam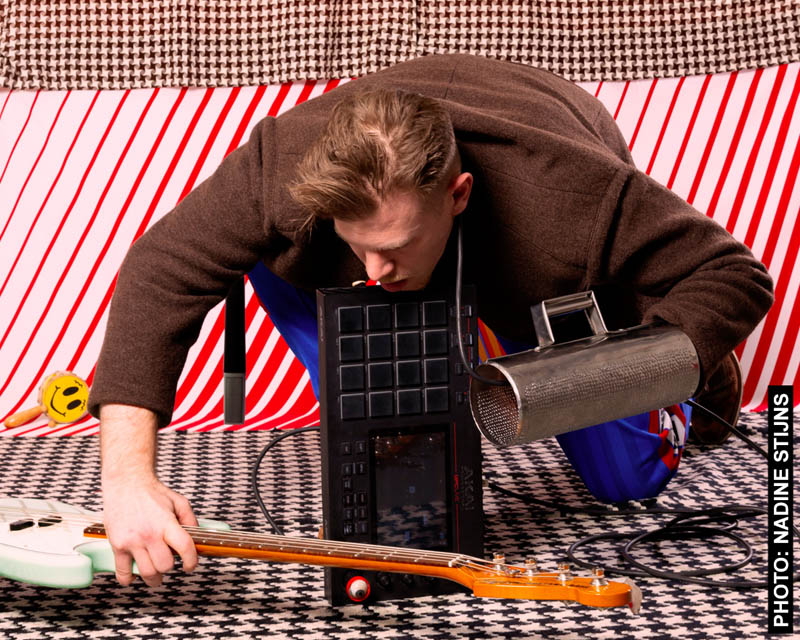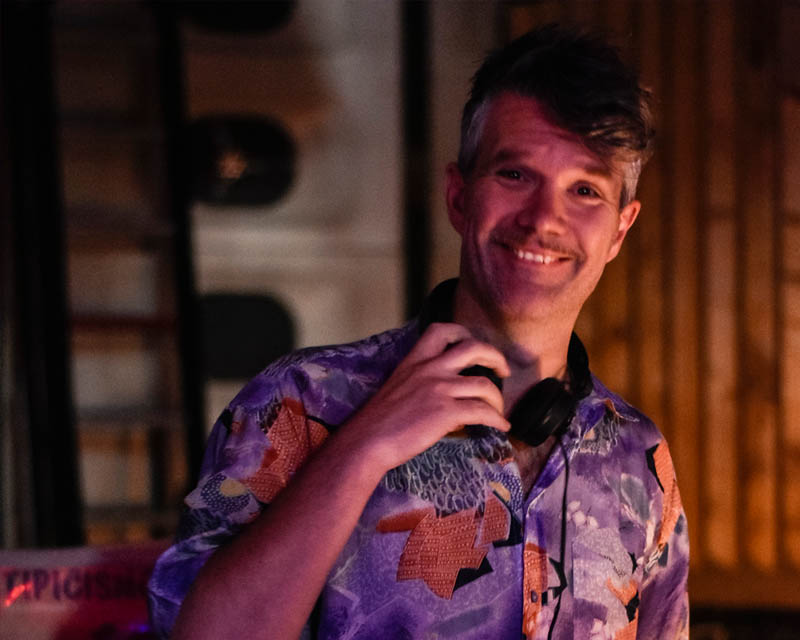 ES | Después de una enérgica y sudorosa colaboración de Cinema Colombiano con Pantropical en 2017, ¡Los Pirañas regresan a WORM! El supergrupo colombiano integrado por Mario Galeano (Frente Cumbiero), Eblis Álvarez (Meridian Brothers) y Pedro Ojeda (Romperayo) combinan estilos musicales tradicionales como la cumbia y el vallenato con rock ruidoso y humor estrambótico. ¡Estos dientes filudos muerden duro con lo mejor de su champetacumbiasurfrock psicodélica!
NL | Na een eergieke en zweterige Cinema Colombiano x Pantropical-collab in 2017 keert Los Pirañas terug naar WORM! De Colombiaanse supergroep bestaande uit Mario Galeano (Frente Cumbiero), Eblis Álvarez (Meridian Brothers) en Pedro Ojeda (Romperayo) combineert traditionele muziekstijlen als cumbia en vallenato met luidruchtige rock en bizarre humor. Deze tandvissen kunnen bijten en brengen het beste in psychedelische champetacumbia-rock.
EN | Edgar Marún and Diego Manrique arrive from Bogotá for their very first show in the Netherlands! The work of this electronic duo is strongly connected to the different territories in Colombia and its Afro-Caribbean musical tradition. Indigenous instruments and chants are translated into magically addictive melodies. Their outstanding debut album Voltaje Raizal was released on vinyl by the Italian label Disasters by Choice and is mixed and mastered by el Piraña Eblis Álvarez.
ES | ¡Edgar Marún y Diego Manrique llegan desde Bogotá y se presentan por primera vez en Holanda! El trabajo de este dúo electrónico está fuertemente conectado con diferentes territorios de Colombia y su tradición musical afrocaribeña. Instrumentos y cantos indígenas se traducen en melodías mágicamente adictivas. Su fantástico álbum debut Voltaje Raizal fue lanzado en vinilo por el sello italiano Disasters by Choice y está mezclado y masterizado por el piraña Eblis Álvarez.
NL | Edgar Marún en Diego Manrique arriveren vanuit Bogotá voor hun allereerste show in Nederland! Het werk van dit elektronische duo is sterk verbonden met de verschillende gebieden in Colombia en zijn Afro-Caribische muzikale traditie. Inheemse instrumenten en zang worden vertaald in magisch verslavende melodieën. Hun debuutalbum Voltaje Raizal werd onlangs uitgebracht op vinyl door het Italiaanse label Disasters by Choice en is gemixt en gemasterd door el Piraña Eblis Álvarez.
EN | We met SNACKBAR the Ambassador last November during a WORM Snackbar night, one of those lockdown concerts - the ones where you could enjoy the music, but had to sit down. That last part was incredibly difficult during the performance of this one man band-machine. This time he will have a restriction-free venue at his disposal, and with his taste for cumbia lunática and tropical music, this promises to be a liberating experience.
ES | Conocimos a SNACKBAR the Ambassador el noviembre pasado durante uno de esos conciertos de cuarentena, en los que podías disfrutar de la música, pero tenías que quedarte sentado. ¡y contenerse allí fue increíblemente difícil durante la actuación de este hombre-banda! Ahora tendrá a su disposición un espacio libre de restricciones, y con su gusto por la cumbia lunática y la música tropical, esta promete ser una experiencia liberadora.
NL | We ontmoetten SNACKBAR the Ambassador afgelopen november tijdens een van die lockdown-concerten - waar je van de muziek kon genieten, maar moest gaan zitten. Dat laatste bleek een uitdaging tijdens het optreden van deze éénmansbandmachine. Ditmaal zijn er geen beperkingen, en met zijn voorliefde voor cumbia lunática en tropische muziek belooft dit een bevrijdende ervaring te worden.
EN | The tireless DJ Edgar Nevermoo is a familiar face to visitors of the Cinema Colombiano film festival. He's a great collector and will bring some of his finest South American records to the turntables.
ES | El incansable DJ Edgar Nevermoo es una cara familiar del festival Cinema Colombiano. Sabemos que nos pondrá a bailar con su gran colección de discos suramericanos!
NL | De onvermoeibare DJ Edgar Nevermoo is een bekend gezicht voor de bezoekers van het Cinema Colombiano-filmfestival en zal zijn selectie van zeldzame Zuid-Amerikaanse platen meenemen.
EN | CINEMA COLOMBIANO is an annual film festival taking place in WORM Rotterdam. Music has always been a key ingredient of the festival programme, with concerts and documentaries such as BOGOTÁ PUNK and LOS PROPIOS BATEROS included in past editions. There's also a weekly radio show every Wednesday on Radio WORM. For this reason it made sense for the team of CINEMA COLOMBIANO to organize an event dedicated exclusively to music, which will happen under the banner of INTERRUPCIÓN. The first edition of INTERRUPCIÓN takes place around election time in Colombia, and offers a space to get together and reflect while enjoying live performances. FYI: the regular film festival will take place later this year in September!

ES | CINEMA COLOMBIANO es un festival de cine anual que se lleva a cabo en WORM Rotterdam. La música siempre ha sido un ingrediente clave para la programación del festival, con conciertos y documentales como BOGOTÁ PUNK y LOS PROPIOS BATEROS incluidos en ediciones pasadas. También hay un programa de radio semanal todos los miércoles en Radio WORM. Por eso tiene sentido que el equipo de CINEMA COLOMBIANO organizara un evento dedicado exclusivamente a la música, el cual se le da el nombre de INTERRUPCIÓN. La primera edición de INTERRUPCIÓN se hará en época electoral en Colombia y ofrece un espacio de encuentro y reflexión mientras se disfruta de presentaciones en vivo. Para tu información: ¡el festival de cine regular se realizará este año en el mes de septiembre!

NL | CINEMA COLOMBIANO is een jaarlijks filmfestival in WORM Rotterdam. Muziek is altijd een belangrijk ingrediënt van het festivalprogramma geweest, met concerten en documentaires zoals BOGOTÁ PUNK en LOS PROPIOS BATEROS in eerdere edities. Ook is er elke woensdag een wekelijks radioprogramma op Radio WORM. Om deze reden was het logisch dat het team van CINEMA COLOMBIANO een evenement organiseerde dat exclusief aan muziek was gewijd, dat zal plaatsvinden onder de vlag van INTERRUPCIÓN. De eerste editie van INTERRUPCIÓN vindt plaats rond verkiezingstijd in Colombia en biedt een ruimte om samen te komen en te reflecteren tijdens de optredens. Ter info: het reguliere filmfestival vindt later dit jaar in september plaats!
BACK
MÁS INFO
JULIO VICTORIA
SOLO MODERNA
col
nl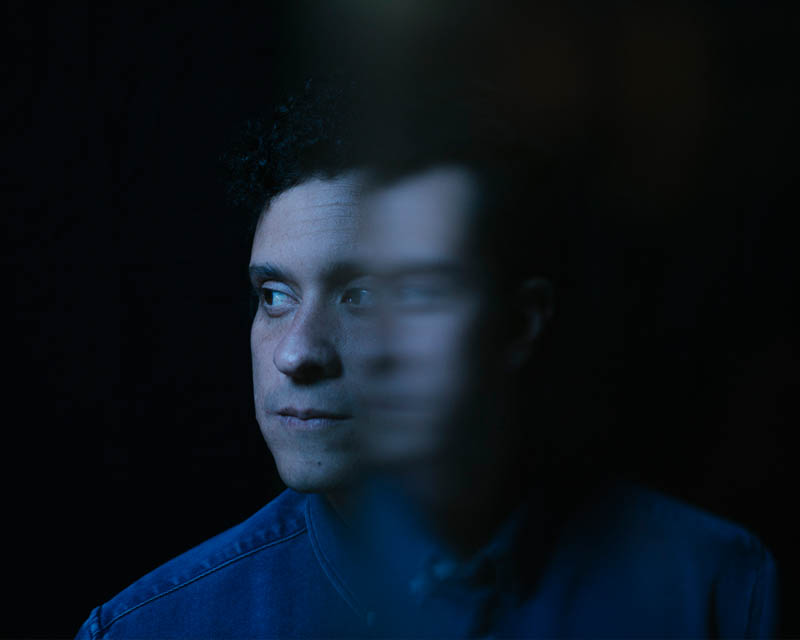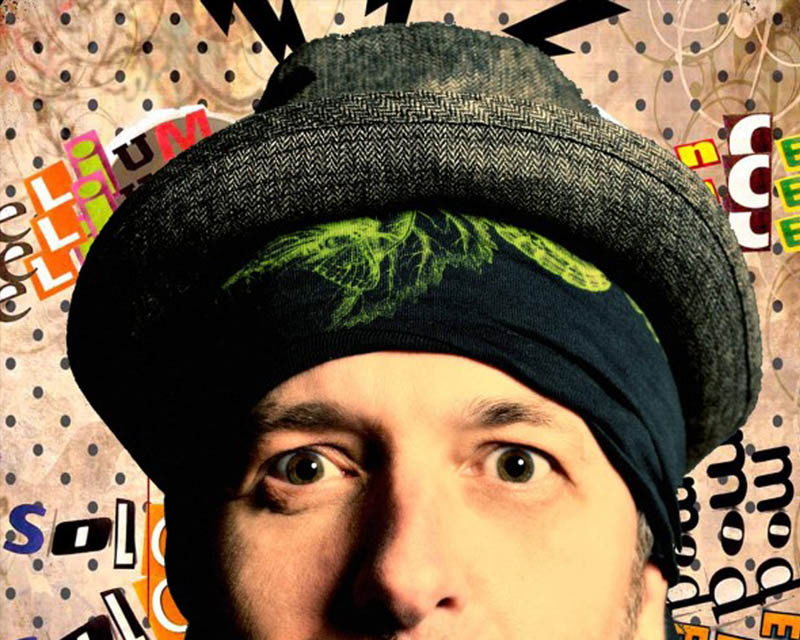 EN | Solo Moderna has made captivating remixes for Colombian bands like Son Palenque and Tribu Baharu, and his album Republica Moderna, released by Galletas Calientes, is heavily inspired by Colombian music. This makes him the perfect addition to this event, where he will share his global madness through a DJ-set filled with his own music.
ES | Solo Moderna ha realizado remixes cautivadores para bandas colombianas como Son Palenque y Tribu Baharu, y su álbum República Moderna, lanzado por Galletas Calientes, está fuertemente inspirado en la música colombiana. Esto lo convierte en el complemento perfecto para este evento, donde compartirá su locura global a través de un DJ-set lleno de su propia música.
NL | Solo Moderna is o.a. bekend van zijn remixes gemaakt voor Colombiaanse bands als Son Palenque en Tribu Baharu, en zijn album Republica Moderna, uitgebracht door Galletas Calientes, is sterk geïnspireerd door Colombiaanse muziek. Dit maakt hem de perfecte aanvulling op dit evenement, waar hij zijn 'global madness' zal delen middels een DJ-set met zijn eigen muziek.
EN | Julio Victoria was born in the countryside of the Colombian coffee growing region. A couple of years later, fortune would take him to the south of Germany where he discovered the Plattentasche record store. There, over several years, began a musical journey of discovery. It was a point of no return for Victoria, one that would lead him to dedicate his life, completely, to house and techno, to selection and production, making him one of the key DJ's and producers in Colombian's music scene.
live dj-set
live dj-set
live dj-set
ES | Julio Victoria nació en el campo de la región cafetera colombiana. Un par de años más tarde, la fortuna le llevaría al sur de Alemania donde descubriría la tienda de discos Plattentasche. Allí, durante varios años, comenzó un viaje musical de descubrimiento. Fue un punto de no retorno para Victoria, que lo llevaría a dedicar su vida, por completo, al house y al techno, a la selección y producción, convirtiéndolo en uno de los DJ's y productores clave en la escena musical colombiana.
NL | Julio Victoria werd geboren in de Colombiaanse koffiestreek. Een paar jaar later zou het lothem naar het zuiden van Duitsland brengen, waar hij de platenwinkel Plattentasche ontdekte. Daar begon een muzikale ontdekkingsreis. Het was een point of no return voor Victoria, een die hem ertoe zou brengen zijn leven volledig te wijden aan house en techno, aan selectie en productie, waardoor hij een van de belangrijkste DJ's en producers in de Colombiaanse muziekscene zou worden.
@juliovictoria
@snackbartheambassador
@lospiranasmusica
@rizomagicmusica
@edgarnevermoo
@solomoderna
RASUREITOR
col
@rasureitor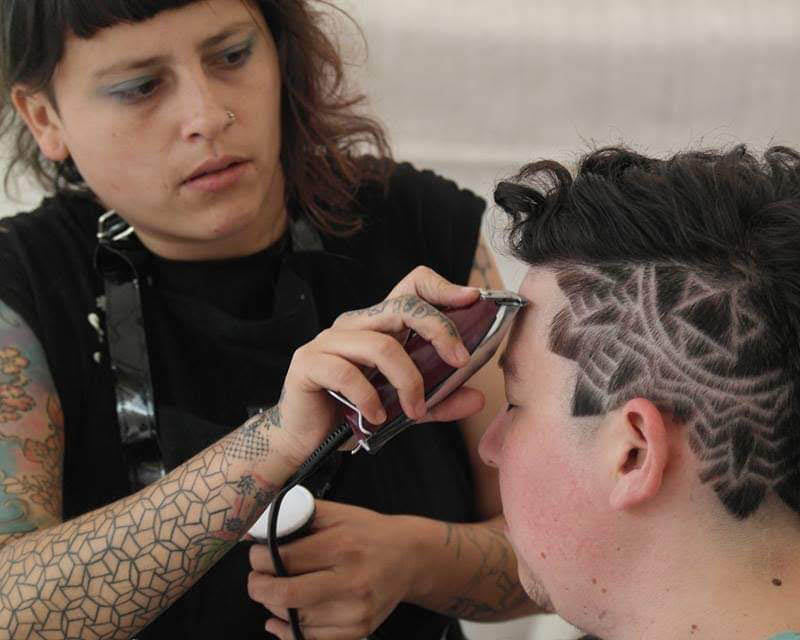 ES | Rasureitor es el seudónimo bajo el que trabaja esta artista colombiana, con sangre latina en las venas, que de sus 37 años le ha dedicado los últimos 10 a dibujar en la cabeza de la gente. Su pincel es una máquina rasuradora, una extensión de su brazo que, de manera empírica, a punta de geometría e influenciada por las formas de las plantas y tegidos indígenas de nuestros ancestros, rompe los esquemas de la peluquería tradicional. Agende su cita (info@cinecol.nl), aproveche que esto no se ve todos los días.
EN | Rasureitor is a Colombian artist who has dedicated the last 10 years of her life to hair art. Her brush is a shaving machine, creating geometric patterns influenced by the forms of plants and indigenous fabrics of our ancestors, breaking the schemes of traditional hairdressing.
She sees each haircut as a unique meeting space between her and the one who sits under her razor. A moment in which, she says, energy is also renewed. Contact us (info@cinecol.nl) to schedule an appointment with her!
NL | Rasureitor is een Colombiaanse kunstenaar die de laatste 10 jaar van haar leven heeft gewijd aan haarkunst. Haar penseel is een scheermachine, waarmee zij geometrische vormen creëert, beïnvloed door de vormen van planten en inheemse patronen van onze voorouders. Elk kapsel is als een unieke ontmoetingsruimte tussen haar en degene die onder haar scheermes zit. Een moment waarin volgens haar energie vernieuwd wordt.
Neem contact met ons op (info@cinecol.nl) om een afspraak met haar in te plannen!
GRAQUANDRA
chl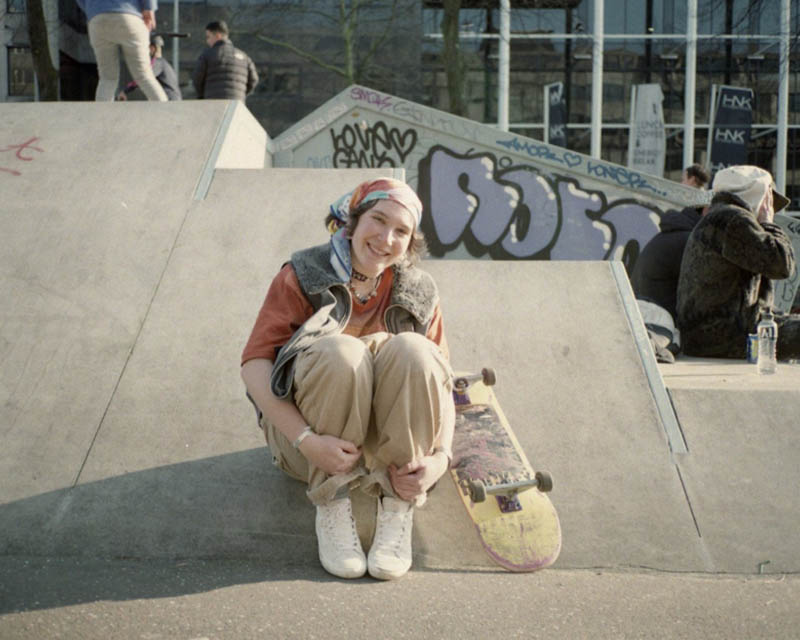 ES | Graquandra (ella/elle) es una artista multidisciplinaria de 22 años, nacida en Chile. Su práctica se enfoca mayormente en explorar su fascinación por la cultura, el pueblo y la naturaleza Sudamericana. Para INTERRUPCIÓN presenta una exploración de patrones coloridos representando el burbujeo creado gracias al tremendo choque de olas que vio en Valparaíso. Estas piezas son un breve comienzo de lo que traerán los próximos escritos de Graquandra que buscan entender la conciencia colectiva de lxs Sudamericanxs.
EN | Graquandra (she/her) is a 22-year-old multidisciplinary artist, born in Chile. Her practice focuses largely on exploring her fascination with South American culture, people and nature. For INTERRUPCIÓN she presents colorful patterns representing the 'burbujeó', shaped by the tremendous crash of waves at the coast of Valparaíso. These pieces are a brief beginning to Graquandra's upcoming writings that seek to understand the collective consciousness of South Americans.

NL | Graquandra (zij/haar) is een 22-jarige multidisciplinaire kunstenaar, geboren in Chili. Haar praktijk richt zich grotendeels op het verkennen van haar fascinatie voor de Zuid-Amerikaanse cultuur, mensen en natuur. Voor INTERRUPCIÓN presenteert ze kleurrijke patronen die de 'burbujeó' voorstellen, gevormd door de enorme golfslag aan de kust van Valparaíso. Deze stukken vormen het begin van Graquandra's aanstaande teksten die proberen het collectieve bewustzijn van Zuid-Amerikanen te begrijpen.

@graquandra
ES | El equipo de Cinema Colombiano interrumpe su programación habitual de películas para una noche con música del futurismo tropical. Algunos amigos de la floreciente escena psicodélica alternativa en Colombia han sido invitados para traernos un poco de alivio a este mundo tan complicado. Esto es para todos los hippies de ciencia ficción amantes de la paz: ¡paz en la tierra!
NL | Het team van Cinema Colombiano onderbreekt hun vaste filmprogramma voor een avond van tropisch-futuristische muziek. Enkele oude en nieuwe vrienden uit de bloeiende alternatieve psychedelische scene in Colombia zijn uitgenodigd om wat verlichting te brengen in deze gecompliceerde wereld. Dit is voor alle vredelievende scifi-hippies: paz en la tierra!