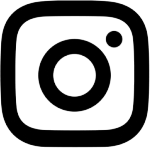 info@cinecol.nl
film festival
2015-2022
radio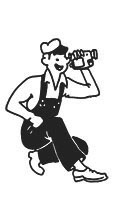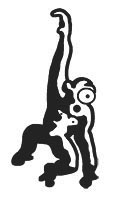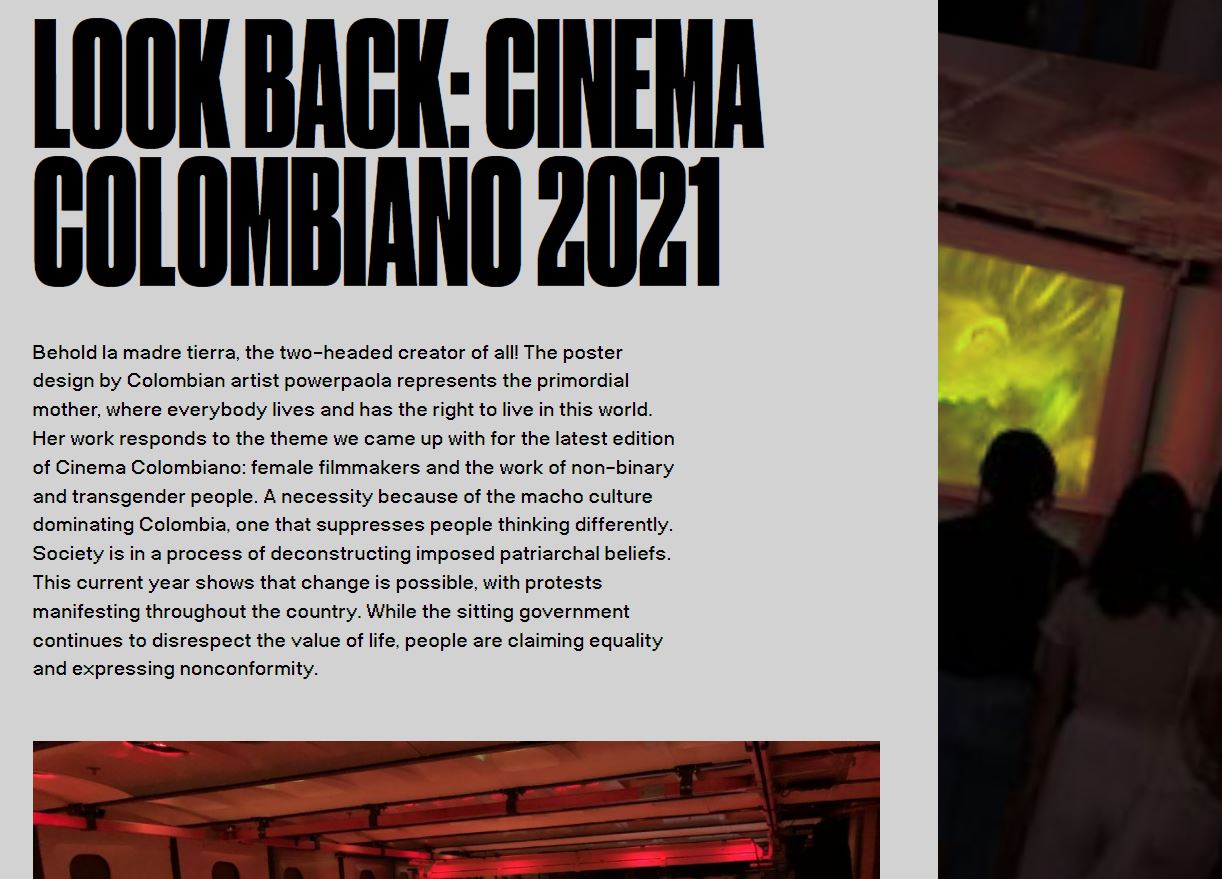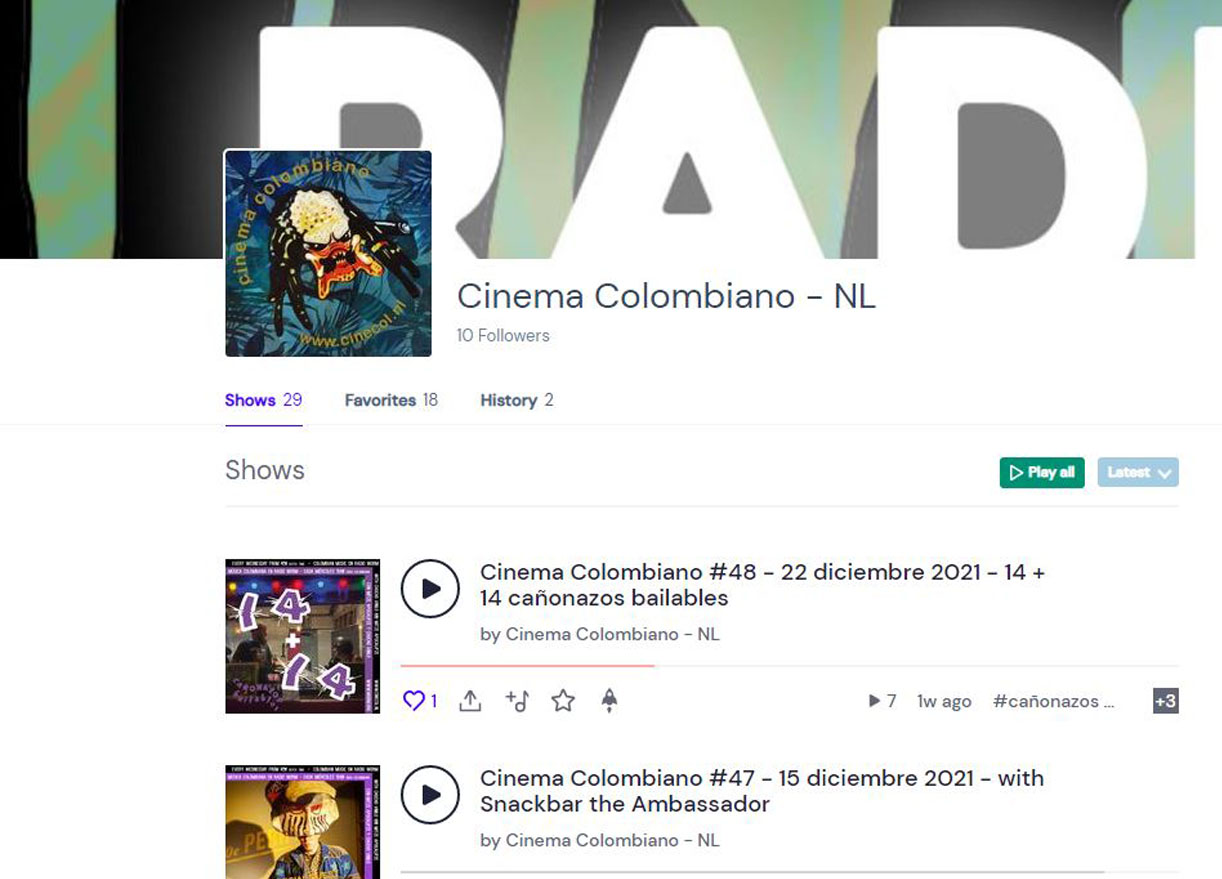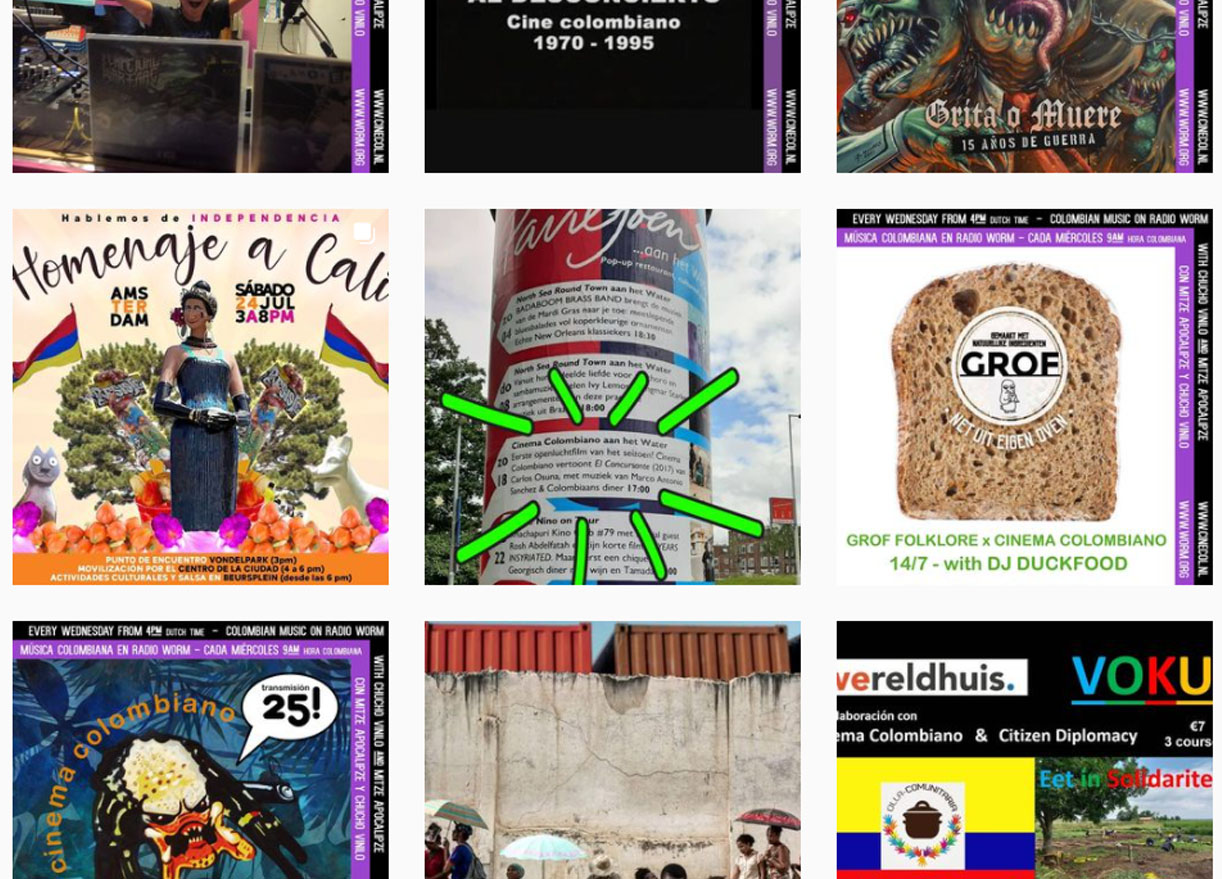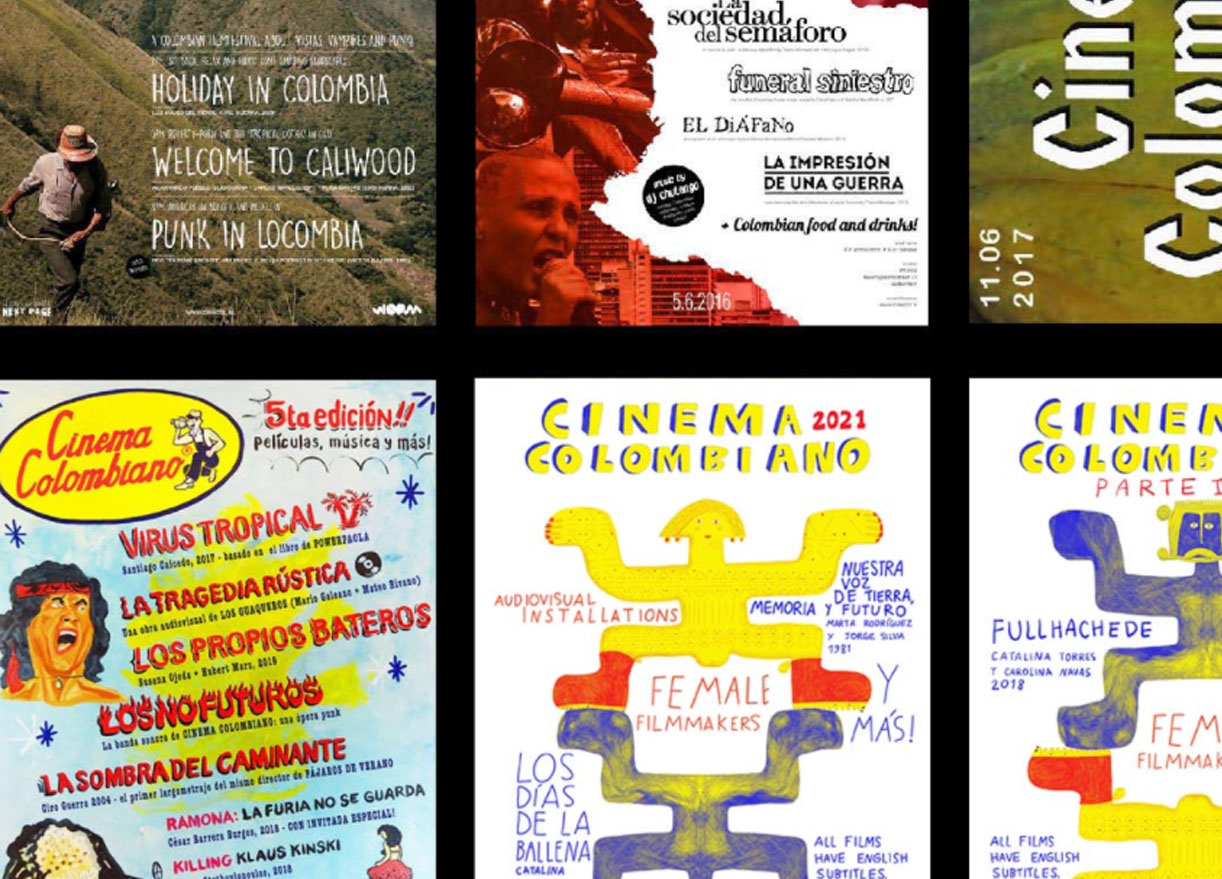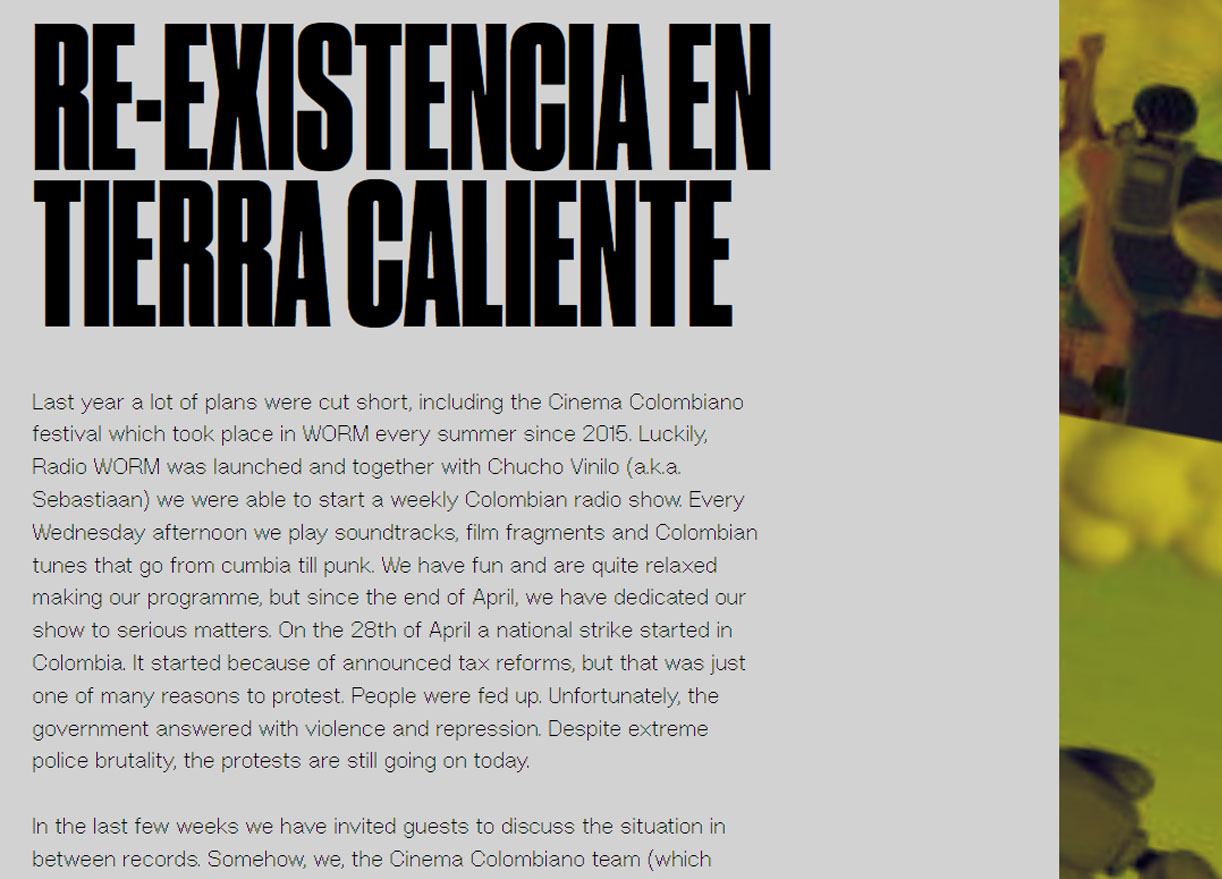 LISTEN LIVE TO RADIO WORM
RADIO ARCHIVE
we're live every Wednesday at 4pm CET
FESTIVAL CINEMA COLOMBIANO 2021
FOLLOW US ON INSTAGRAM
previous festival editions
EL PARO NO PARA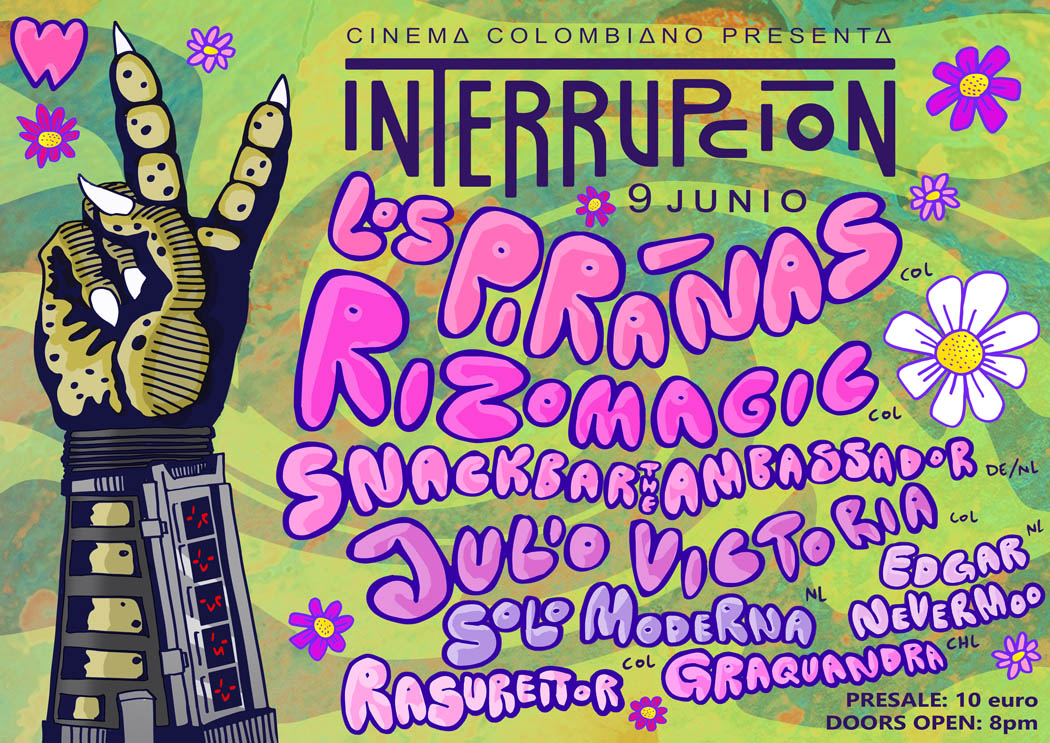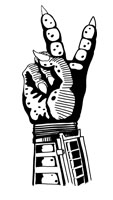 interrupción
2022-2023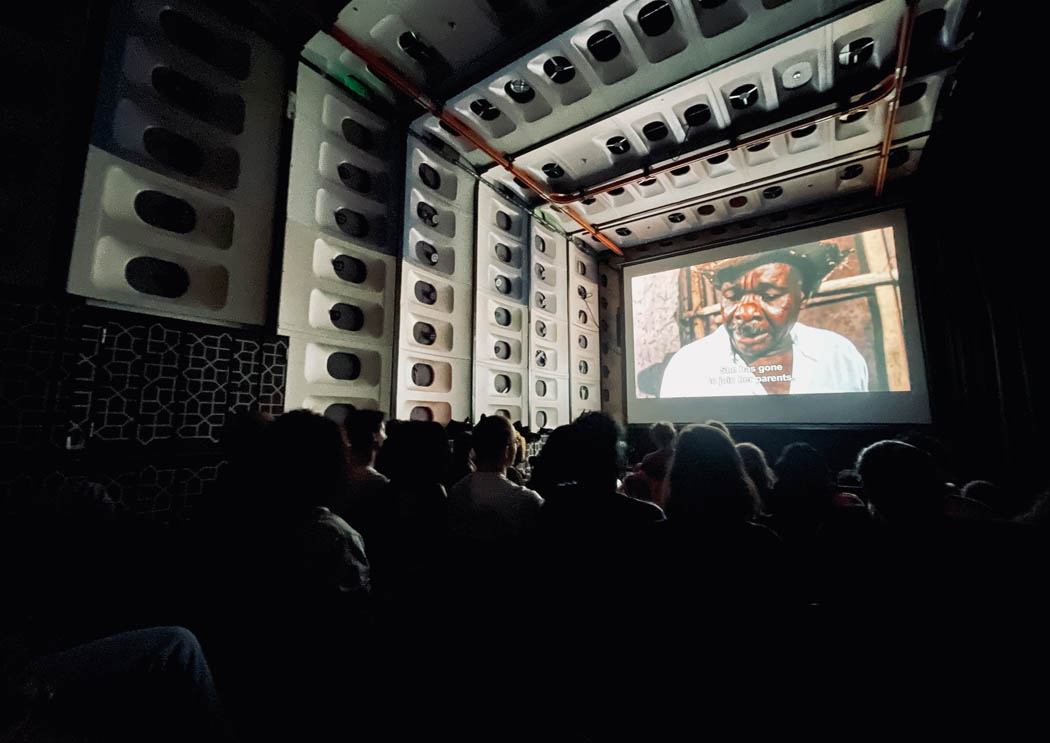 CINEMA COLOMBIANO 2022
INTERRUPCIÓN 2022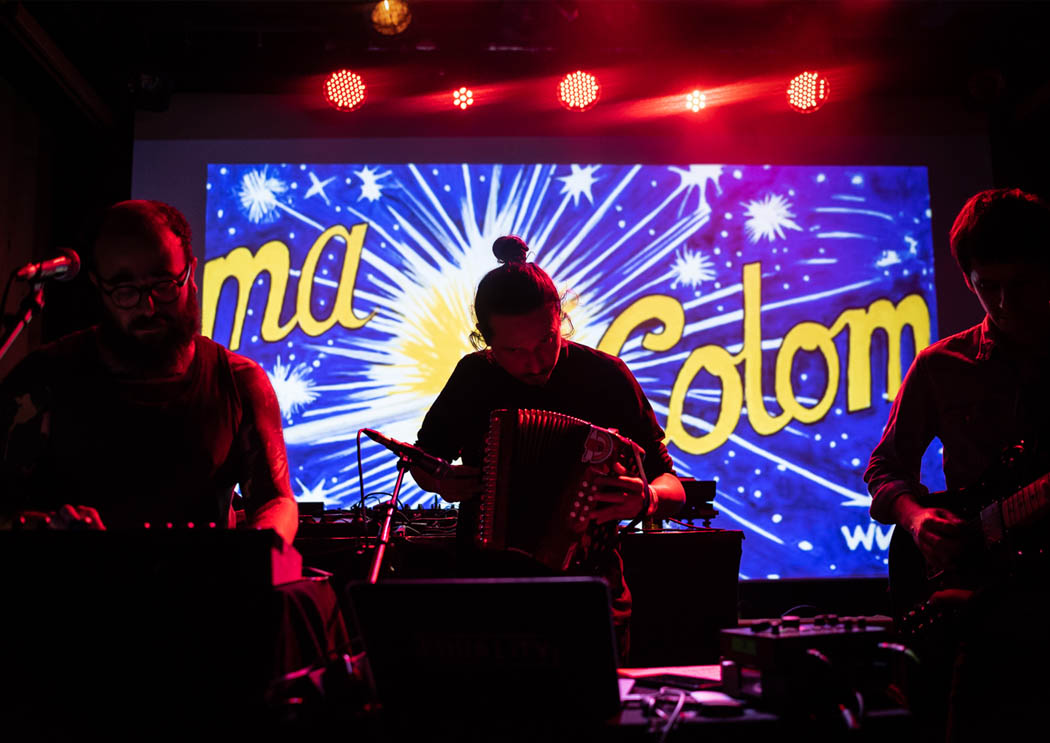 LATEST NEWSLETTER
BIENVENIDX! The team of Cinema Colombiano organizes various events in The Netherlands.
Since 2015 we organize the annual film festival CINEMA COLOMBIANO, in WORM Rotterdam and, since 2021, also in Cavia Amsterdam.
Aside from films, we are music lovers, resulting in the event series INTERRUPCIÓN.
And there's our weekly live radio program on RADIO WORM: every Wednesday at 4pm CET.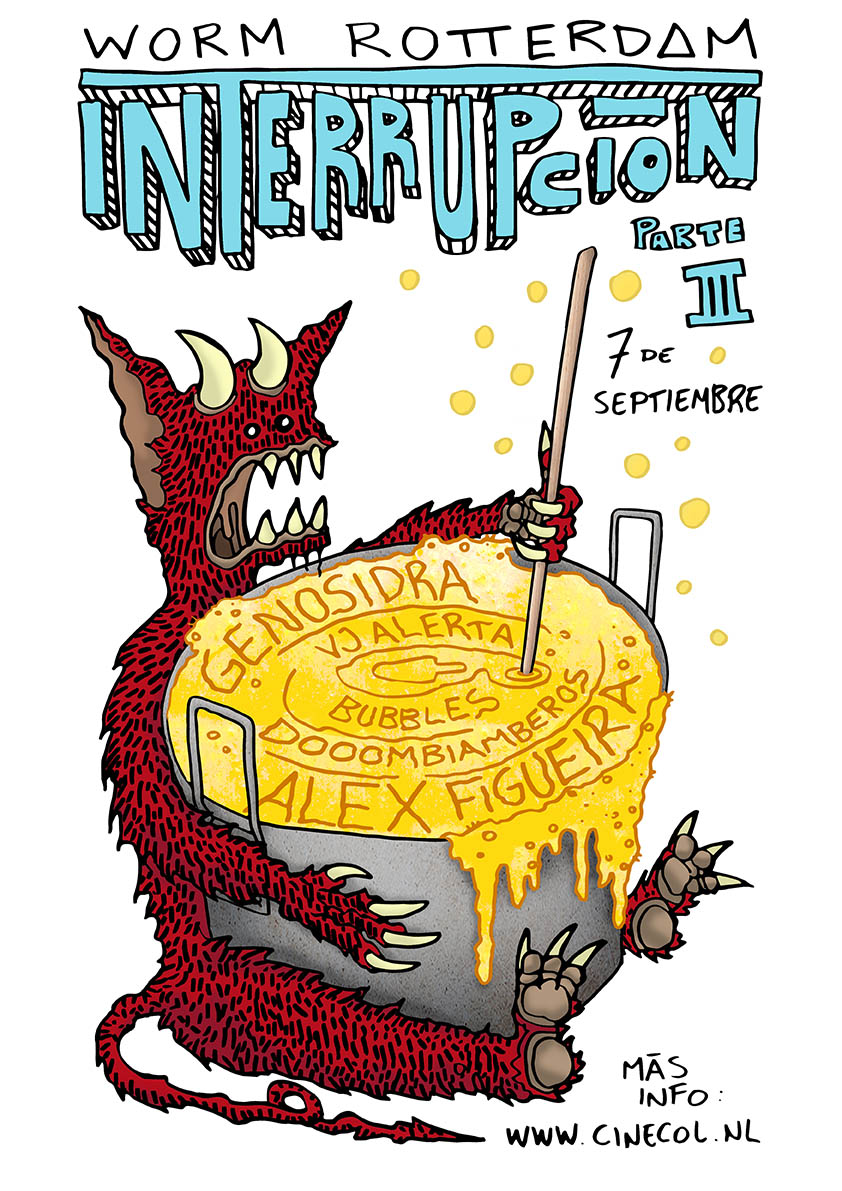 INTERRUPCIÓN 2023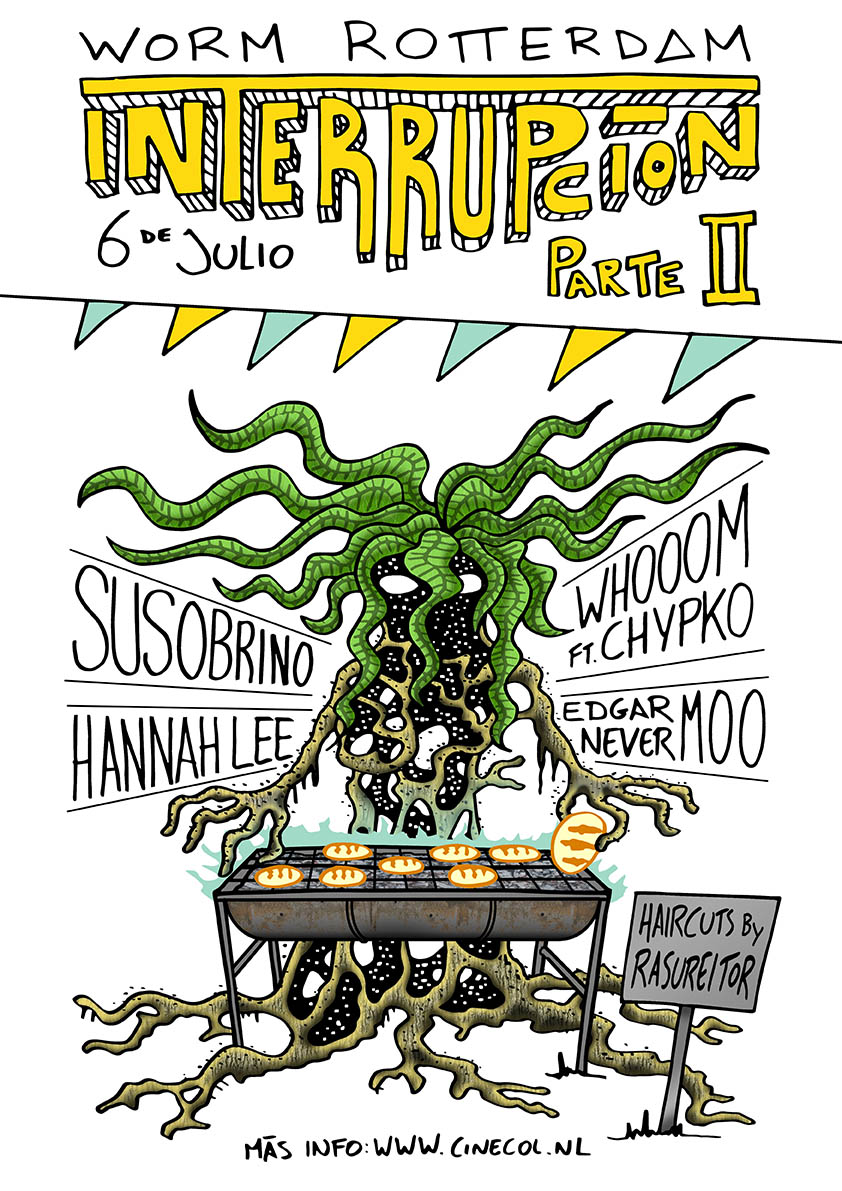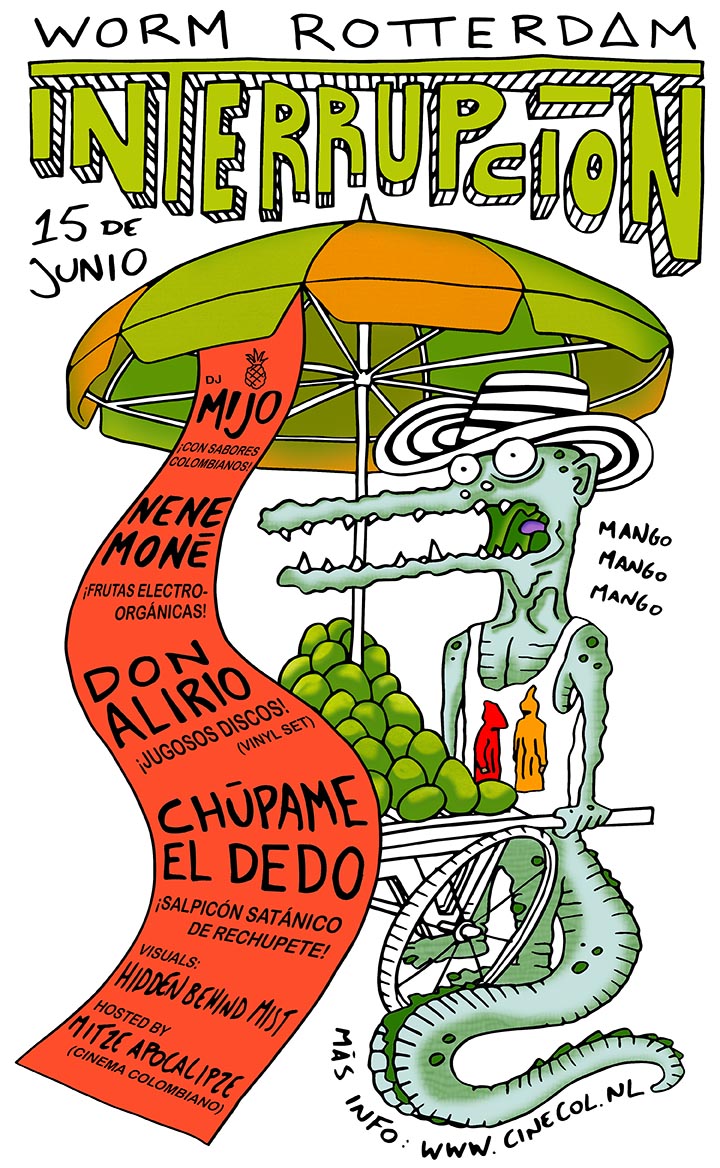 film festival 2023
To stay up to date, you can subscribe to our mailing list, and follow us on our social media channels.



CINEMA COLOMBIANO 2023